For new enquiries contact Contact GoCruise free on:
0800 121 8250
non sales calls contact 01473 242620 or click here
Christmas Cruise Deals
If you're looking to spend the festive period in the sunshine this year then look no further than these amazing Christmas cruises. Escaping the cold and spending your time on a beach in the Caribbean or cruising the Canary Islands could be the perfect way to wish yourself a Merry Christmas. And if you find yourself not wanting to leave, we have plenty more Caribbean cruises that you can book for next time.
16th Dec 2017 | 24 nights
On board Arcadia

Ports of call: Southampton - La Coruna - Antigua, Leeward Islands - St Maarten, French Antilles - Dominica - St Vincent - Bridgetown - Ponta Delgada - Southampton
19th Dec 2017 | 10 nights
On board Aurora

Ports of call: Southampton - Copenhagen - Oslo - Amsterdam - Brugge - Southampton
Ports of call: Southampton - La Coruna - Arrecife, Lanzarote, Canary Islands - Las Palmas,Gran Canaria - Santa Cruz de Tenerife - Santa Cruz de la Palma, La Palma - Funchal - Lisbon - Southampton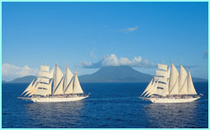 Ports of call: Phuket - Ko Adang, Thailand - Penang - Malacca - Singapore Harbour Front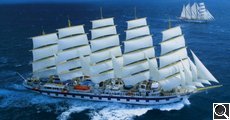 Ports of call: Bridgetown - Grenadine Islands - St Georges, Grenada - Tobago Cays - Kingstown - Admiralty Bay, Bequia - Fort de France - Martinique - Marigot Bay - Soufriere - Bridgetown
Prev 1 Next
1 Pages. Showing items 1 to 5 of 5.
We do not share your email address with any 3rd parties. We carefully tailor our recommendations to your requirements and aim to keep you up to date with the best news, reviews and offers.