Contact the GoCruise freephone hotline on:
0800 121 8250
non sales calls contact 01473 242620 or click here
Columbus
Ship Details
Launched: st April 2017
Tonnage: 63,786
Length: 247 feet
Crew members: Unknown
Maximum Passengers: 775
At 63,786grt, with a draft of 8.20 metres and overall length of nearly 250 metres, Columbus was purpose built for deep sea ocean cruising and we believe is ideally suited to the type of exciting scenic cruise programme we operate. She underwent an extensive refit in August 2015 and was upgraded further in April 2017 before the start of her maiden CMV season.

Columbus has 775 passenger cabins including 64 de luxe balcony cabins and junior suites which will please many of our customers who have been asking for more balcony accommodation. Following the successful trial on board Magellan, and recognising the needs of single travellers, 150 cabins will be allocated for solos.

Cabin Grades
see available types ↓
Facilities
Entertainment
Big Screen
Captain's Club & Casino
Captain's Club
Casino
Crafters Studio
Dome Observatory and Nightclub
Hemingway's Bar
Observation Lounge
Palladium Show Lounge
Photo & Video gallery
Shopping Galleria
The Palladium
Trumps & Aces
Fitness
Gym
Hot Tubs
Jade Wellness Centre
Food and Drink
Alfresco Grill
Asian Fusion
Cappucino's
Chef's Table
Connexions Bar
Gelato's
Grill Restaurant
Hampton's
Oasis Bar
Oval Pool Bar
Palladium Bar
Plantation Bistro
Plantation Restaurant
Raffles Bar
Taverner's Pub
The Atrium
The Grill
Waterfront Restaurant
Other
Atrium
Dome Nightclub
Future Cruise
Launderette
Laundry Service
Medical Centre
Observation Lounge
Self Service Laundry
Shore Excursion Office
Recreational
Arts & Crafts Room
Card Room
Conference Room
Library
Relaxation
Hair & Beauty Salon
Spa
Thermal Suite
---
close ↑
Deck 2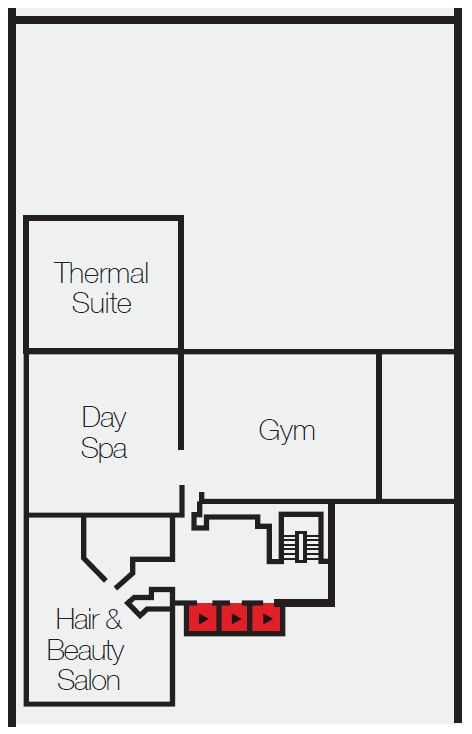 1

Standard Twin Inner


10

Superior Single


11

Superior Plus Twin Ocean View


12

Premium Twin Ocean View


2

Standard Plus Twin Inner


3

Superior Twin Inner


4

Premium Twin inner


5

Superior Single Inner


6

Standard Twin Ocean View


6B

Standard Twin Obstructed Ocean View


6BS

Standard Single Obstructed Ocean View


6C

Standard Twin Obstructed Ocean View


6P

Standard Twin Porthole Ocean View


7

Standard Twin Ocean View


7S

Standard Single Ocean View


8

Standard Plus Twin Ocean View


8S

Standard Plus Single Ocean View


9

Superior Twin Ocean View


DL

De Luxe Balcony Ocean View


IG

Voyager Inner


JS

Junior Balcony Suite Ocean View


OG

Voyager Ocean View

Deck 2
Deck 4
Deck 5
Deck 6
Deck 7
Deck 8
Deck 9
Deck 10
Deck 11
Deck 12
Deck 14
---
close ↑
Columbus Sailings
see offers ↓
We do not share your email address with any 3rd parties. We carefully tailor our recommendations to your requirements and aim to keep you up to date with the best news, reviews and offers.