Contact the GoCruise freephone hotline on:
0800 121 8250
non sales calls contact 01473 242620 or click here
Regent Seven Seas - August 2014
Trevor Hill and Sue Spooner – 13-08-2014 – Regent Seven Seas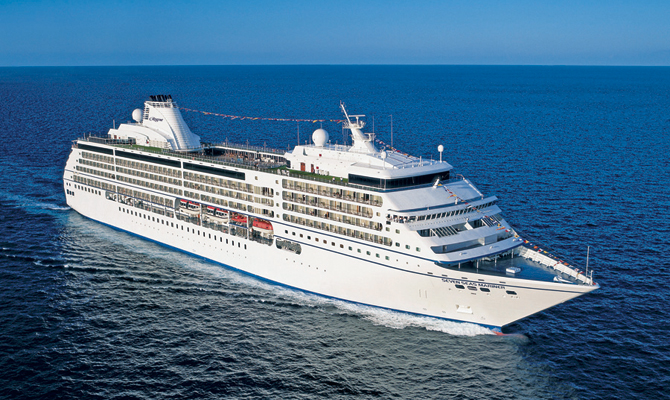 Having travelled with Regent Seven Seas over many years on all of it's Fleet (Navigator, Mariner and Voyager) to many parts of the World we would highly recommend this 6 Star All Inclusive Luxury Cruise Line, with its majority Outside Balcony Suites, Open Dining and spacious Public Areas. One feels that the ships were designed for a higher occupancy level so there is always the feeling of plenty of space.
The Restaurants offer a high quality range of cuisine including the superb Burgers which are definitely 100% pure Beef and with every dietary requirement catered for provided notice is given. The on-board inclusive drinks offerings in your Suite, Bar and Restaurants is at well-known Brand level and not some cheap substitute.
The free shore excursions can be of mixed quality as the ship is dependent on local Tour Guides and Transport which may not be quite up to European Standards in some parts of the world but the Travel Destination Services give very good guidance on what to expect and the level of mobility required. However we have been on many fantastic excursions which have enriched our experiences of the Countries their different Histories and Cultures, with many places we wish to re-visit once we get to the end of the current list which continues to grow as we meet old friends from previous cruises who suggest new itineraries.
Every time you get on-board you are welcomed with the words "Welcome Home" and it is truly meant as a large proportion of the crew are people who have looked after us in the past and we only wish we had such a memory for faces and names, they take a real pleasure in providing a First Class Service.
Aidan & Gill