For new enquiries contact Contact GoCruise free on:
0800 121 8250
non sales calls contact 01473 242620 or click here
European Cruises
A European cruise will satisfy everyone from the first-time cruiser to the seasoned traveller. Experience the castles and ruins of ancient civilizations; enjoy a vast array of art, cuisine and culture; take in a diverse range of scenery from the snow-capped Swiss Alps to the sun-bathed beaches of the French Riviera; or simply relax.
Cruise ships sail to historic ports throughout Europe. Each port of call offers its own distinct blend of history, culture, scenic beauty, geography, adventure and activities – and with many itineraries embarking from the UK this is a very appealing option if you are hoping to avoid flying.
Not only does Europe offer some of the most popular and established ocean cruise itineraries, such as the Fjords and the Mediterranean – but it also is host to some of the most beautiful rivers in the world. A river cruise in Europe will provide an unparalleled mix of idyllic rural scenery, historical cities and modern culture.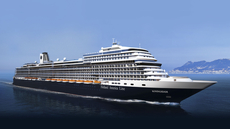 Ports of call: Amsterdam - Eidfjord - Molde - Geiranger - Bergen - Amsterdam

Ports of call: Copenhagen - Tallinn - St Petersburg, Russia - Helsinki - Stockholm - Warnemunde - Kiel - Copenhagen

Ports of call: Southampton - Hamburg - Oslo - Zeebrugge - Southampton

Ports of call: Southampton - St. Peter Port - Cork, Ireland - Dunmore East - Dublin - Akureyri - Reykjavik - Belfast - Southampton

Ports of call: Southampton - Le Havre - Gijon - Bilbao - Southampton
Ports of call: Rosyth, Edinburgh - Bremen - Kiel - Warnemunde - Hamburg - Rosyth, Edinburgh
Prev 1 Next
1 Pages. Showing items 1 to 6 of 6.
We do not share your email address with any 3rd parties. We carefully tailor our recommendations to your requirements and aim to keep you up to date with the best news, reviews and offers.